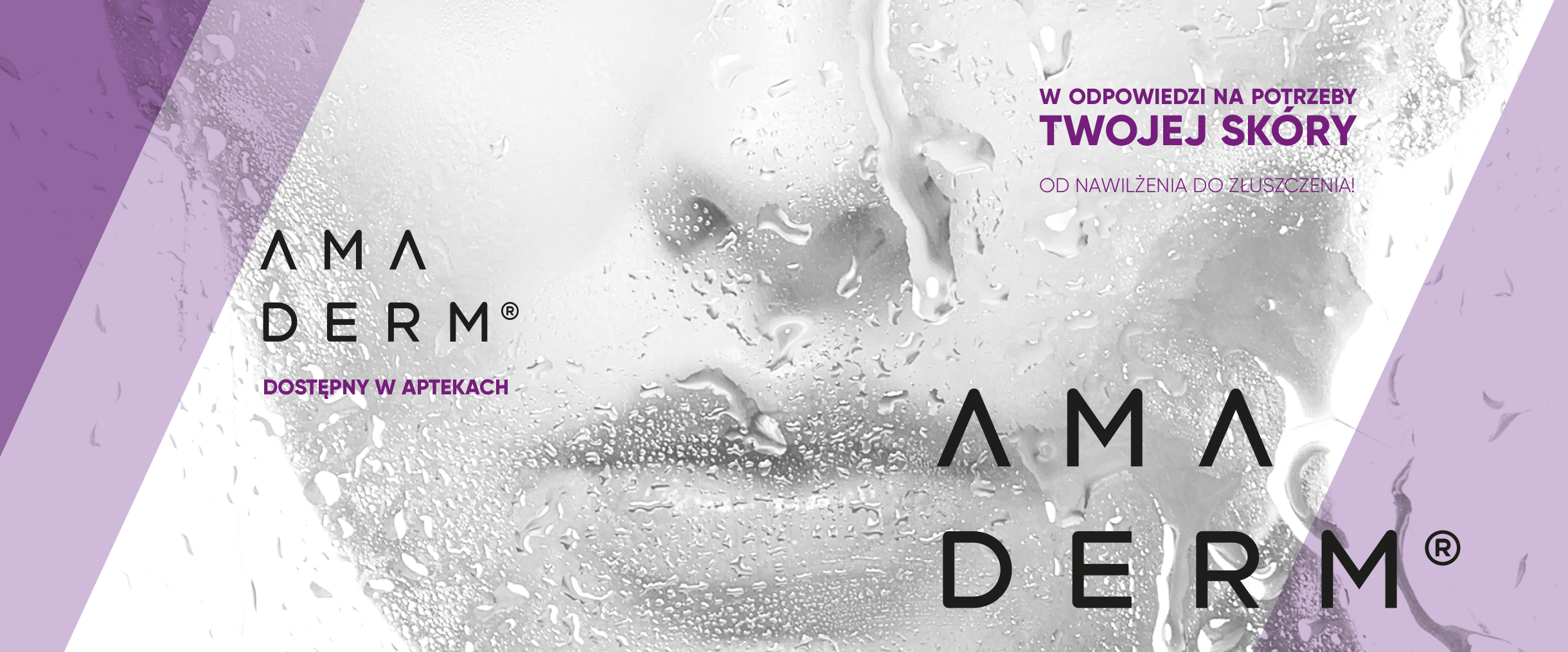 AMADERM dermatological preparations
Dry, dehydrated skin with a tendency to keratinisation needs deep moisturising. The solution for it is the Amaderm line of creams with urea which does not irritate even highly sensitive skin. It is perfect for the cosmetic care of the skin with atopic dermatitis, as well as during different therapies or treatments causing skin dryness or irritation. It contains no fragrance, parabens or petroleum products. Amaderm creams have been dermatologically tested and their effectiveness has been clinically proven. Thanks to their light consistency, Amaderm creams absorb very quickly and provide a feeling of comfort.
AMADERM UREA 40% INTENSIVE EXFOLIATING CREAM
AMADERM 40% intensive exfoliating cream effectively exfoliates even very keratinized epidermis and thickened skin, and also prevents its re-growth. Nourishes and regenerates rough skin and nail plate. Effectively soothes irritations caused by keratinization and cracks of the epidermis. The light consistency of the product allows it to be quickly absorbed, leaving no viscous feeling. Urea – at a concentration of 40% intensively exfoliates the skin and accelerates its regeneration.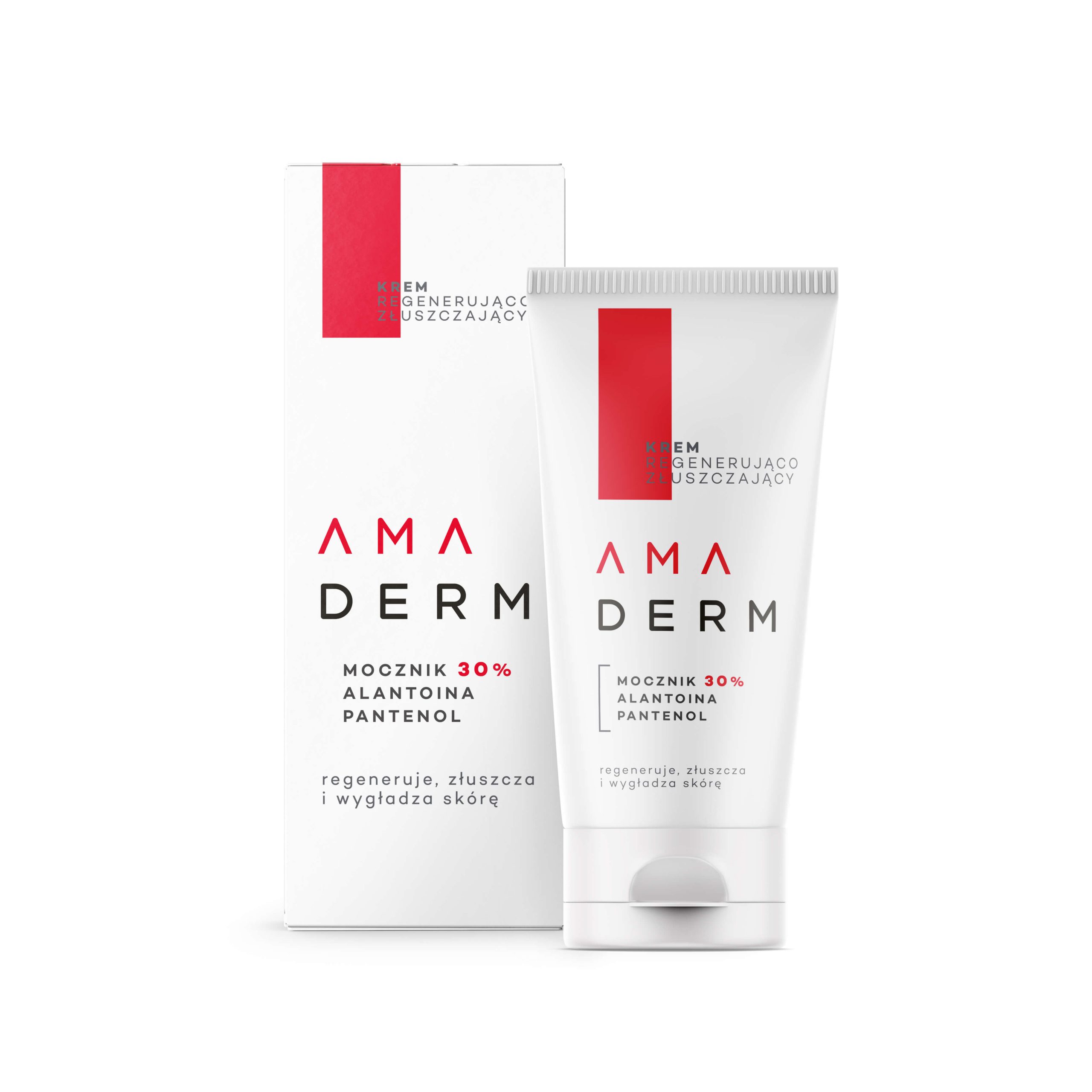 AMADERM UREA 30% REGENERATING AND EXFOLIATING CREAM
The AMADERM UREA 30% regenerating and exfoliating cream is intended for rough, dry skin on the feet with a tendency to cracking and excessive keratinisation. It eliminates the symptoms of skin dryness and keratinised epidermis caused by genetic factors, weather conditions, and also associated with dermocosmetic treatments. It causes no irritation even in people with skin that is very sensitive or prone to allergic reactions.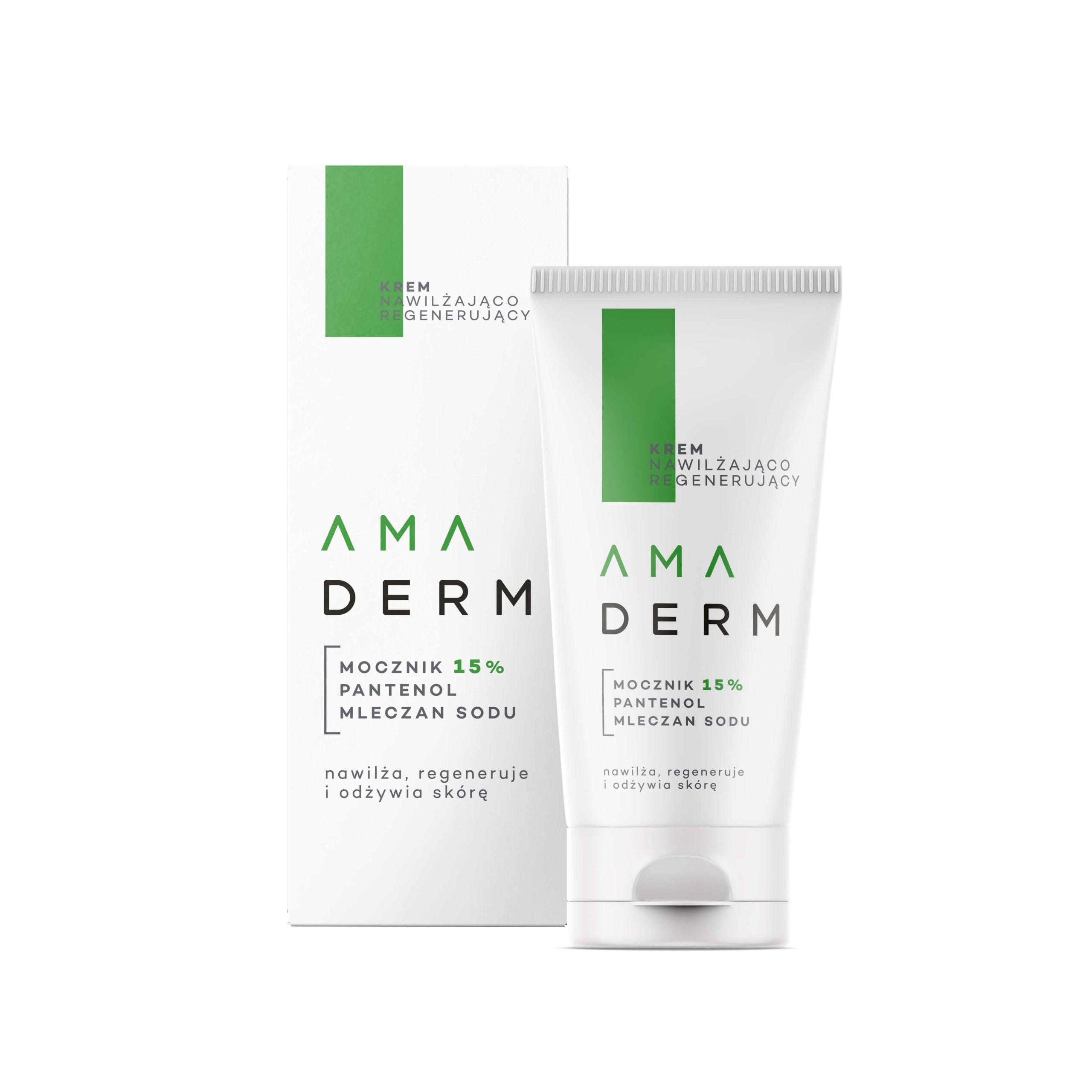 AMADERM UREA 15% MOISTURISING AND REGENERATING CREAM
AMADERM 15% moisturising and regenerating cream is intended for dry, rough skin prone to flaking. It protects the hands, elbows and knees from dehydration and drying caused by external or genetic factors, or with dermocosmetic treatments. AMADERM UREA 15% moisturises and regenerates rough skin, without causing irritation even in the case of very sensitive and allergic skin.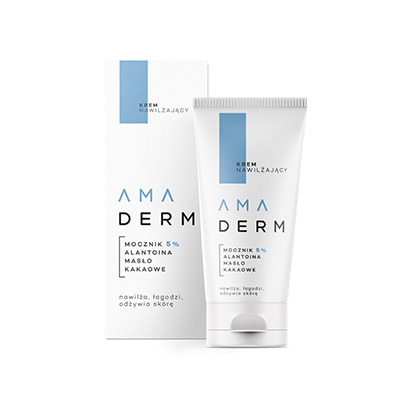 AMADERM UREA 5% MOISTURISING CREAM
AMADERM 5% moisturising cream provides intensive and long-lasting moisturisation for dry skin on the face. It is recommended for ski dryness with different backgrounds, from genetic factors to dryness caused by weather conditions. In addition, AMADERM UREA 5% cream effectively soothes irritation associated with dermocosmetic therapies and treatments causing skin irritation or dryness. Application tests confirm that AMADERM UREA 5% moisturising cream does not cause any irritation, even in the case of very sensitive skin prone to allergies.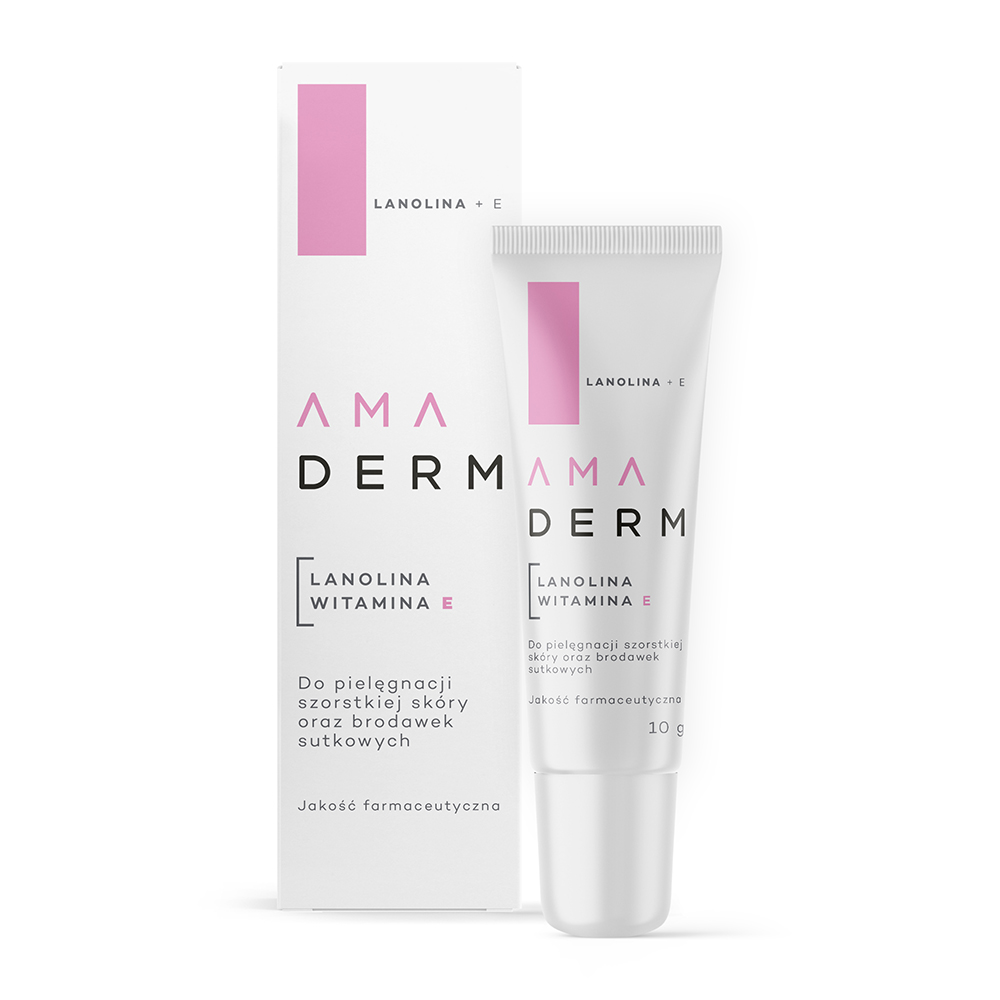 AMADERM LANOLIN+E
Ointment with protective, softening and greasing properties. Nourishes irritated, damaged skin or with symptoms of excessive dryness or roughness and irritated nipples.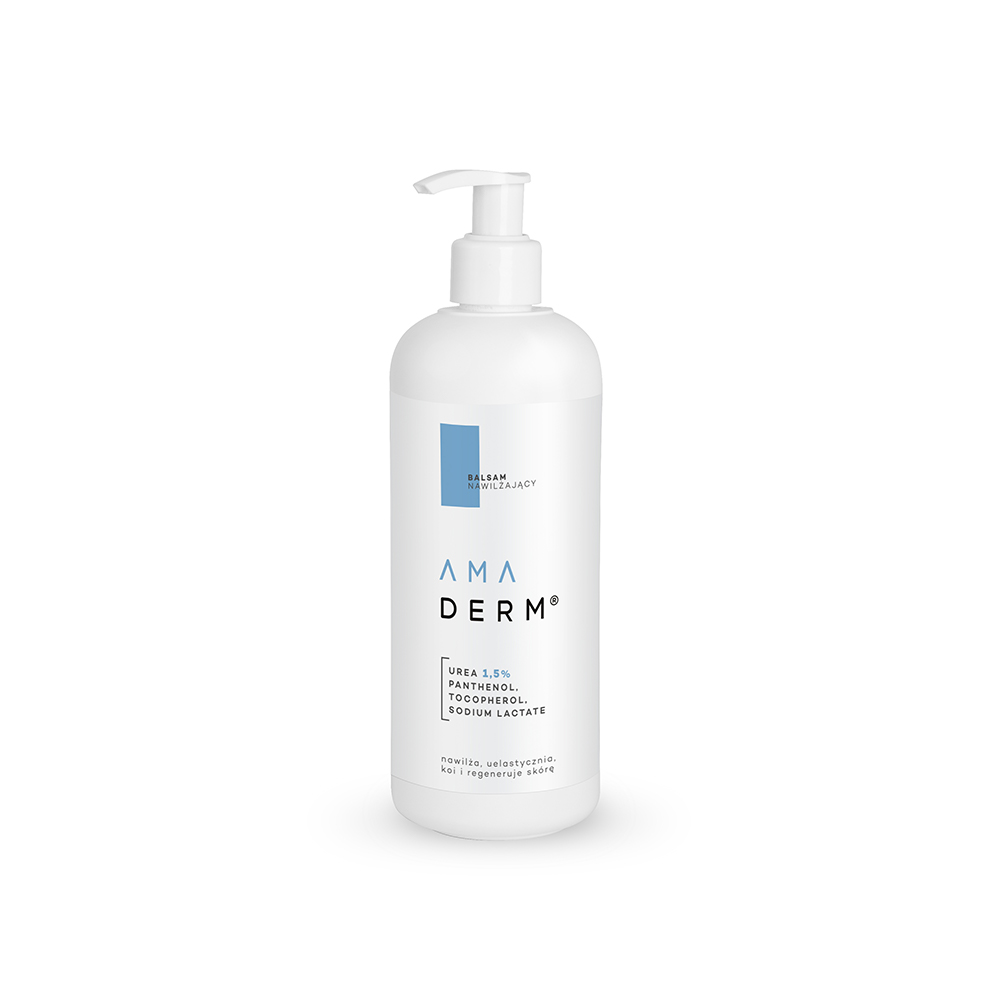 AMADERM MOISTURISING LOTION
AMADERM moisturising lotion is intended for adults, for dry, rough skin on the whole body. It is recommended for skin dryness with different backgrounds – genetic, caused by external factors or dermocosmetic therapies. The lotion formula consists exclusively of natural ingredients for sensitive skin prone to allergies.
AMADERM MOISTURISING AND SOOTHING ANTI-DANDRUFF SHAMPOO
AMADERM moisturising and soothing anti-dandruff shampoo is a specialist product for scalp and hair with anti-dandruff and nurturing properties. It effectively fights symptoms of various types of dandruff, both dry and oily, and prevents its relapse. It has antibacterial properties and normalises sebaceous gland activity. It protects the microflora (natural protective barrier) of the scalp. Moisturises the scalp and soothes irritation and redness. Effectively reduces itching and burning.