Information about the brand
Dry mucosa or blocked nose are problems common both in children and in adults. Cold, allergies and staying in air-conditioned rooms are all reasons for why we lose the comfort of free breathing.
RINOZINE® preparations are designed to help restore this comfort. RINOZINE® is a family of various product categories that serve this purpose in many different ways. What they have in common is carefully selected composition and high quality guaranteed by the GMP standard.
The use of RINOZINE products helps restore the comfort of breathing in catarrh, inflammation of nasal mucosae, and damages of the epidermis of the nose and nasal areas.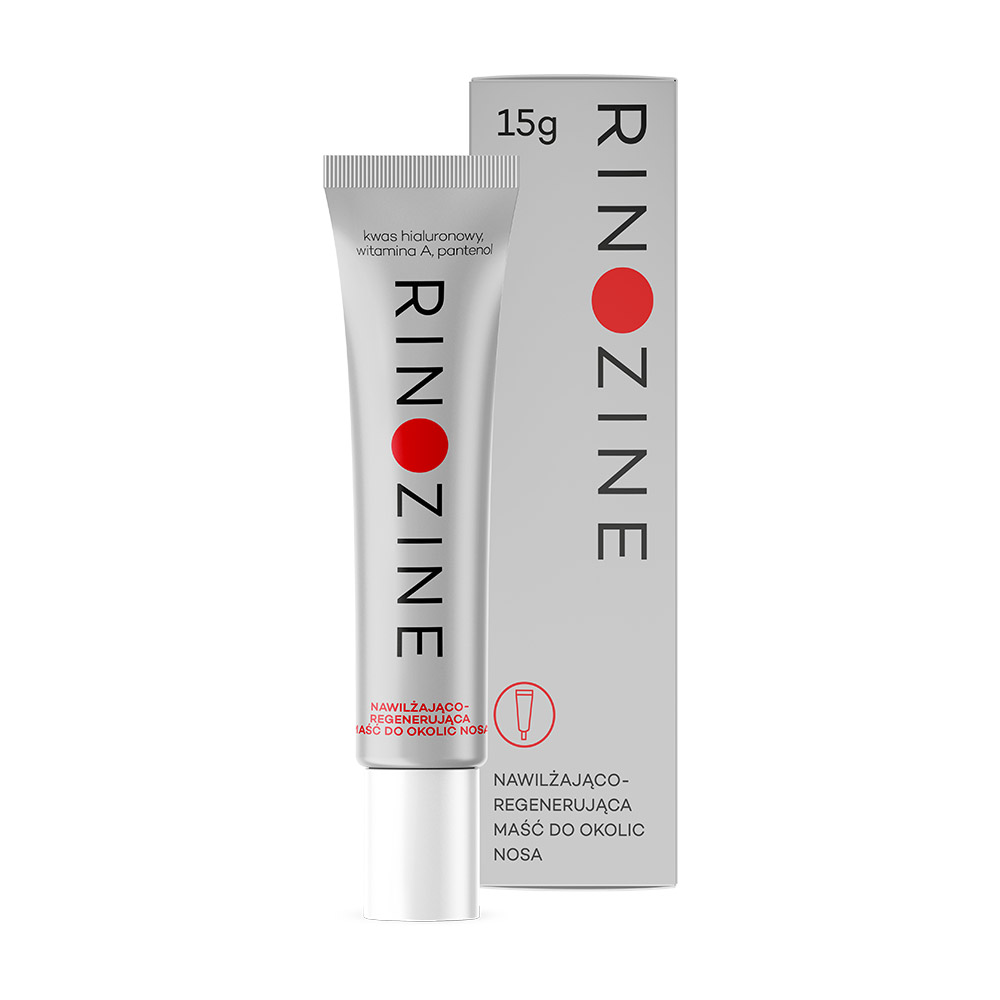 RINOZINE® moisturizing and regenerating ointment for the nose area .
RINOZINE® is a modern product for adults and children. It contains active ingredients that moisturise, regenerate and protect the epidermis of nasal areas. RINOZINE® provides moisturising, smoothing and nutritional substances that help maintain the proper functioning of the epidermis.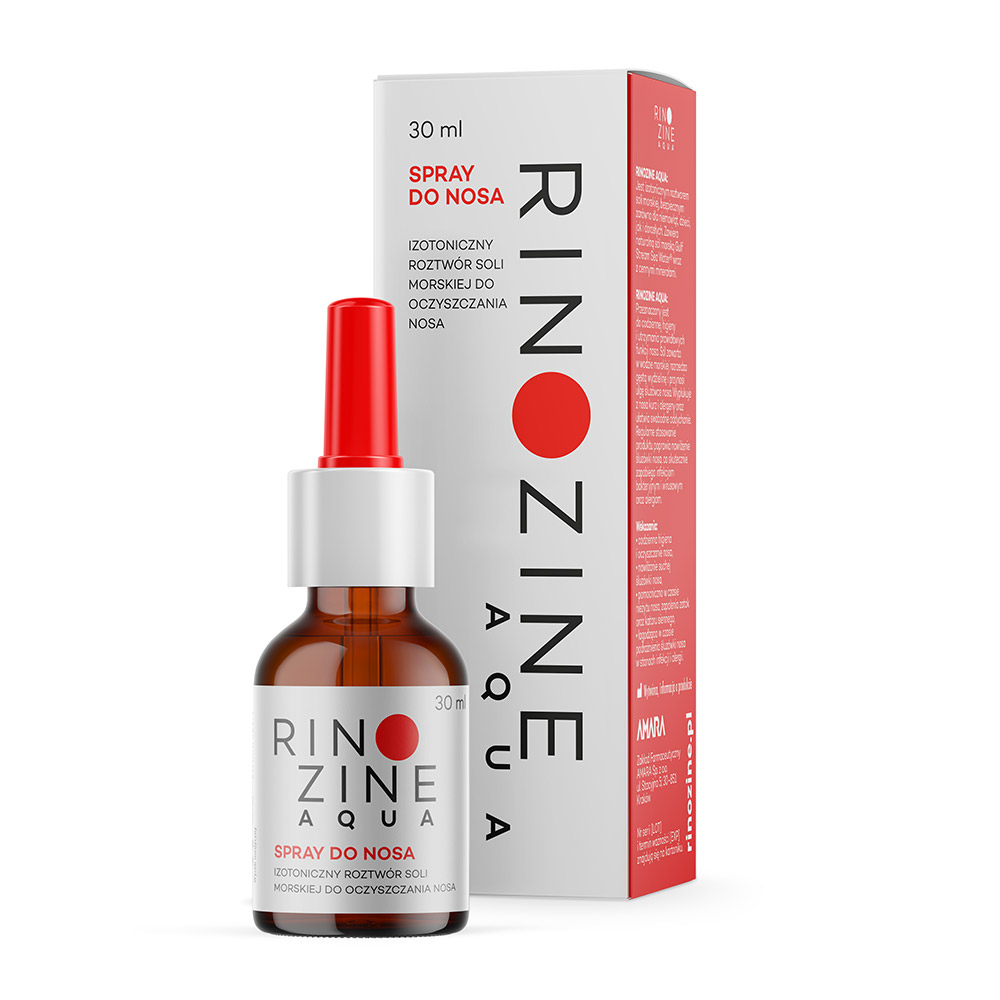 RINOZINE® AQUA – an isotonic sea salt solution
RINOZINE® AQUA is an isotonic sea salt solution safe for infants, children and adults alike. It contains natural Gulf Stream Sea Water® with precious minerals. RINOZINE® AQUA is a universal preparation for use in cleaning the nose and hydrating its mucous membranes, in the case of rhinitis caused by both infections and allergies. It is also an excellent solution for those suffering from recurrent nasal mucosa drying.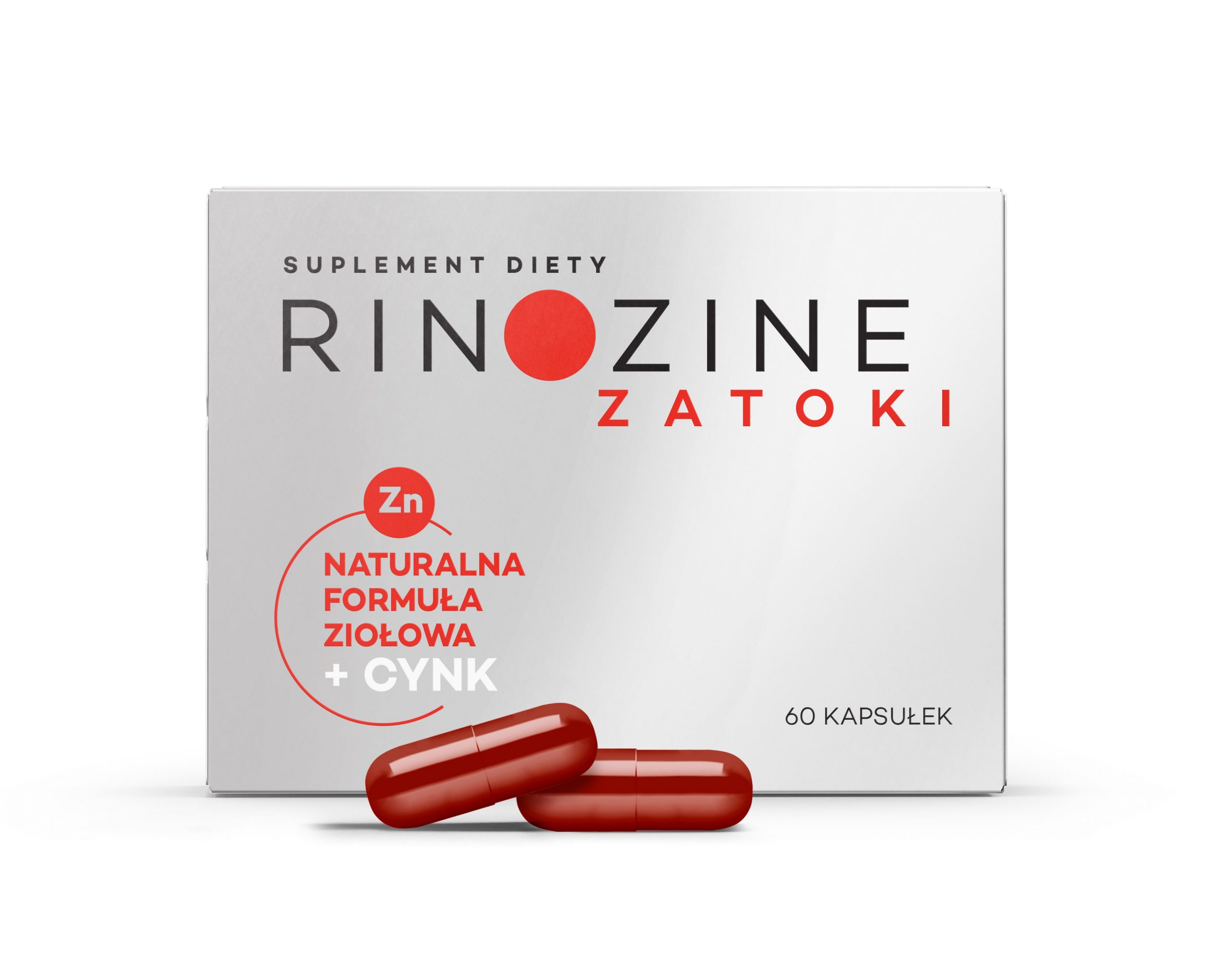 RINOZINE® ZATOKI – divisible capsules with a special composition of herbal extracts and zinc for respiratory tracts and immunity
RINOZINE® ZATOKI contains ingredients that have a favourable complementary impact on the functioning of nasal mucosae of upper respiratory tracts and support immunity.