Do you spend most of your day at work standing or sitting at your desk, feeling discomfort and feeling heavy in your legs?
It is high time to take care of the health and condition of your legs with AMAVEN products.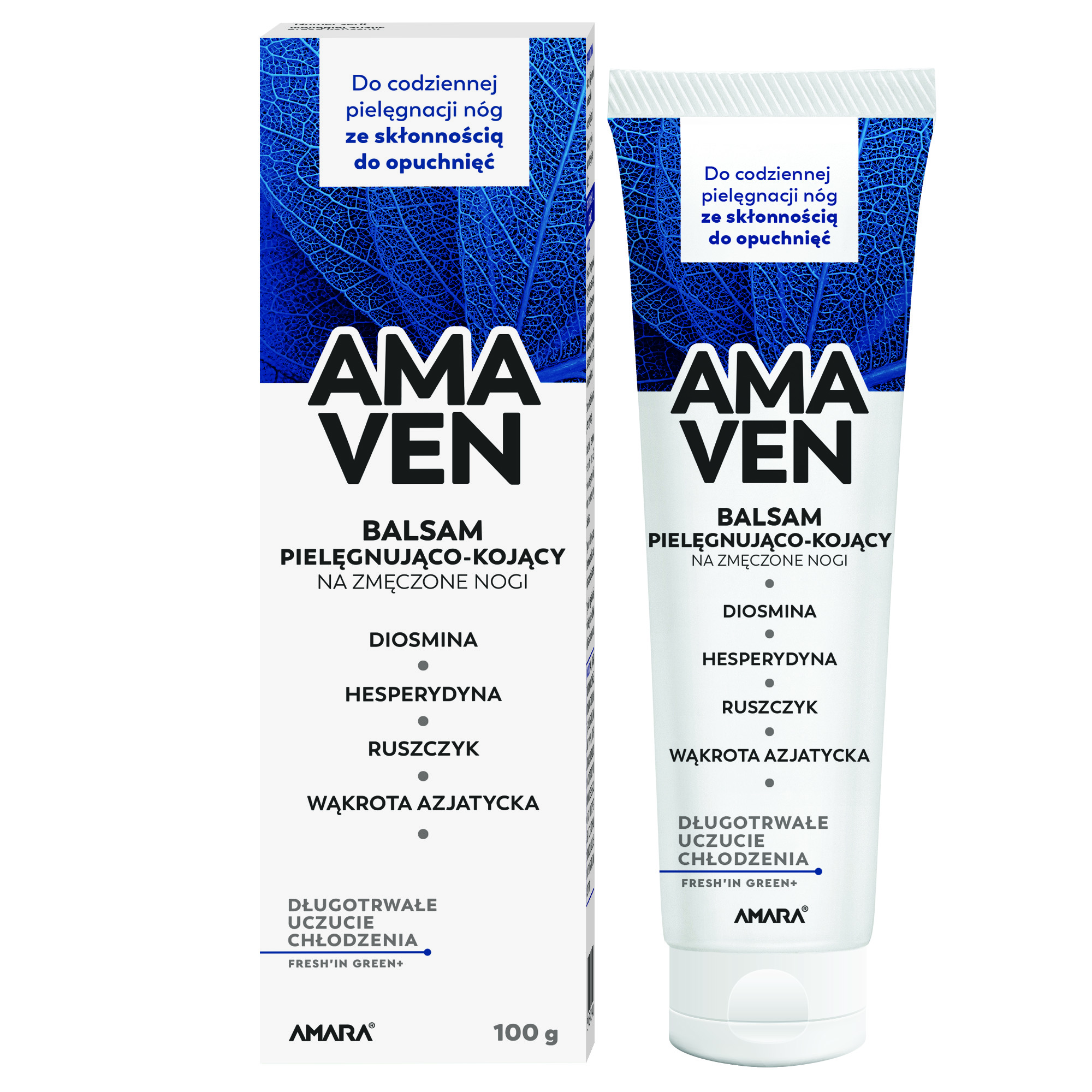 AMAVEN Nourishing and soothing BALM for tired legs
AMAVEN BALM brings quick relief to tired and heavy legs, leaving the impression of lightness and refreshment. With the use of crystalline refrigerant, the cooling and refreshing effect appears gradually and is long-lasting. The lotion also has a caring effect – it moisturizes and smoothes the skin, restores its elasticity and reduces the unpleasant feeling of tension.